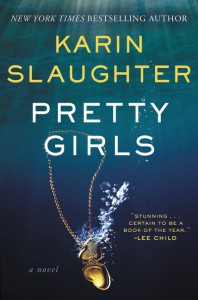 • Hardcover: 416 pages
• Publisher: William Morrow (September 29, 2015)
About Pretty Girls
Sisters. Strangers. Survivors.
More than twenty years ago, Claire and Lydia's teenaged sister Julia vanished without a trace. The two women have not spoken since, and now their lives could not be more different. Claire is the glamorous trophy wife of an Atlanta millionaire. Lydia, a single mother, dates an ex-con and struggles to make ends meet. But neither has recovered from the horror and heartbreak of their shared loss—a devastating wound that's cruelly ripped open when Claire's husband is killed.
The disappearance of a teenage girl and the murder of a middle-aged man, almost a quarter-century apart: what could connect them? Forming a wary truce, the surviving sisters look to the past to find the truth, unearthing the secrets that destroyed their family all those years ago . . . and uncovering the possibility of redemption, and revenge, where they least expect it.
Powerful, poignant, and utterly gripping, packed with indelible characters and unforgettable twists, Pretty Girls is a masterful novel from one of the finest writers working today.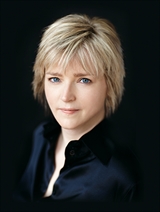 About Karin Slaughter
Karin Slaughter is the #1 internationally bestselling author of more than a dozen novels, including the Will Trent and Grant County series and the instant
New York Times
bestseller
Cop Town
. There are more than 30 million copies of her books in print around the world. Find out more about Karin at her
website
and connect with her on
Facebook
.
My Thoughts:
I have been reading Karin Slaughter books for years so I know how awesome she writes and her books are always filled with suspense and never knowing who or why the person doing the murders is until almost the end of the book. Sometimes I can guess correctly and sometimes I totally miss it, but I have always enjoyed the journey.
If you have never read any of her books, you will be in for a treat with this latest addition! It's story is told by three different people, thru the father's eyes and his two remaining daughters. Each one grieves in a different way and their stories are truly sad and you won't want to put the book down until you have finally reached the end.
I bet that once you finish this book, you will be a Karin Slaughter fan, just like me!
Happy Reading!