I have a really great thriller to share with you today called Angel Killer written by PJ Nunn. I don't know how authors are able to come up with good material all the time to keep us entertained but they do and Shari Markham has really done a great job in keeping this book thrilling to the last page!
Overall view of book:
The death of a child is every mother's nightmare. But what if the child has no mother? What if their little bodies are discarded like garbage and no one even seems to care that they're gone? Shari Markham, psychologist for the Dallas Police Department, knows what it feels like to be unclaimed and unwanted.
She can't turn away, even if it means demons dancing in her dreams at night. But when her relentless pursuit of information to help apprehend this madman gets a little too close, he turns the tables, warning her that his next scheduled victim will be her own three-year-old granddaughter, Angel!
Whew, I don't know how Shari kept it all together having to investigate these children's murders and I really am glad I am not doing her job! Then to have the killer turn the tables on her and threaten to take her granddaughter, Angel because she is getting too close to the truth, well, that would unhinge me I think.
This book keeps you on the edge throughout the whole story and she also throws in a little romance when Shari meets up with an FBI agent sent to help out with the investigation, by the name of Luke. Shari tries to fight the attraction she feels for him because her partner has led her to believe he is a player and can't settle down with just one woman.
So, while Shari is working hard on this case to solve it before any other children, including her granddaughter goes missing, she is also battling the attraction she feels for Luke. Makes one heck of an explosive story and you won't be sorry you bought this book! It has it all.
Happy Reading!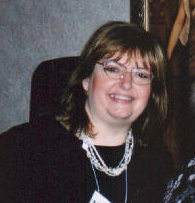 ABOUT PJ NUNN
As with most things, PJ Nunn's career started out as something else entirely. She started out in retail then moved to property management. That led to teaching high school, then serving as a counselor and liaison to the local police youth services division. She also spent five years as chairperson of the Coryell County Child Welfare Board and spent years counseling abuse victims and serving law enforcement as a trauma counselor and consultant (something she still does today).
When she moved to Dallas, a family illness caused her to leave a job teaching psychology at Dallas County Community College District to become a freelance writer, but found that a few favors she was doing for friends—writing press releases and setting up book signings—was better suited to her talents and her drives.
In 1998, she founded BreakThrough Promotions, now a national public relations firm helping authors, mostly of mystery novels, publicize themselves and their work. The business is thriving and PJ is excited about the release of her first novel, Angel Killer. PJ lives with her husband some of their five children near Dallas, TX.
Connect & Socialize with PJ!:
Purchase on Amazon.
Mary Bearden personally reviewed these products. I did not receive any monetary compensation for my review, just a sample product. All opinions are mine and belong to me solely. My thoughts and opinions may differ from yours.