About the Book:
Shelley and David are a couple of almost-empty-nesters whose children are just about all off to college. Preparing to embark on the next stage of their life, they've just ordered white furniture and are planning the vacation they've waited their entire lives to take.
Everything changes when Alexandra, seventeen and pregnant, shows up on their doorstep and announces that she's the daughter he never knew he had! Their life is catapulted in a completely different direction, abounding with dilemmas: Not only do they have an additional child, but also a baby in a household that had been just about to become serene.
How much should they help her? And how could they not? Shelley feels like she no longer fits in anywhere and to top it off, having two seventeen-year-old girls suddenly plunged into being sisters and school mates is not exactly warm and fuzzy. When Alexandra's behavior starts to become erratic, the couple is faced with even tougher decisions to make.
Hold on for an emotional yet witty ride as you join this family of characters in a story of love, loyalty, heartbreak, and humor that will stay with you long after you turn the last page!
I definitely understand the dilemma that this couple is going thru as it happened to me and my daughter when she was a teenager. It is like the whole air in you goes out and by this time I was divorced and on my own, just joining the dating pool so having a pregnant teenager around was definitely not a great attraction to most men.

I have to admire Shelley in that she did not immediately freak out the minute the words came out of Alexandra's mouth. Even more surprising is that they let the big dog into the house with the newly white furniture. But, I guess, they decided it would not be moral to let David's daughter go into foster care while waiting to have the baby and hopefully give it up for adoption.

Shelley had a friend who was in foster homes and one night she had told them after several drinks what it really is like and she wasn't even pregnant so David & Shelley remembered what she said and they both take a look at each other and sigh, then hug each other for dear life.

I hope that this story will awaken people to the nearly impossible things that we as parents often have to sacrifice. Instead of blaming the parents for everything that goes wrong in a child's life, at some point when they make that fatal mistake, it should be clear that they screwed up, not the parent.

I know because I told my daughter in no uncertain terms that if she felt she wasn't gonna wait to have sex, to at least let me know and I would get her protection. I was not some dumb blind idiot who held steadfast to the belief that it wouldn't happen. And I prayed it wouldn't but I know how it is to be young and I hoped to spare my daughter that pain.

But, instead of coming to me like she promised she would, she didn't and even though she had the baby and kept it, I was the one who suffered the consequences. I pretty much gave up my life and worked 2 jobs to make sure we could all survive. It wasn't until my granddaughter was a teen herself that I finally found love and got married but it was a long and hard road that I don't wish on anyone.

If you'd like to buy a copy of "Unexpecting" now, please click here!

Available in paperback and Kindle.


About the Author, Lori Verni-Fogarsi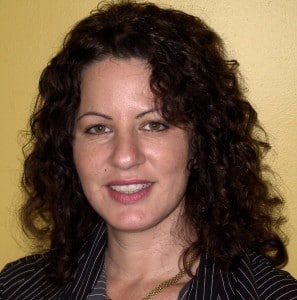 Lori Verni-Fogarsi has been an author, speaker, and small business consultant since 1995. Her nonfiction book, "Everything You Need to Know About House Training Puppies and Adult Dogs," was published in 2005 and continues to be one of the most highly recommended books in its genre.
Her novel, "Momnesia," was published in 2012 and has been awarded as a finalist in both the National Indie Excellence Book Awards and The USA Best Book Awards.
Just a few of her media appearances have included The Lifetime Women's Network, My Carolina Today Show, Boston Globe Forums Live, and a multitude of others. Her seminars have taken place at public and private venues for many years, just a few of which include North Carolina State University and Nassau Community College.
Lori is a happily married mom of two, step mom of two more, and has two cats, both rotten. Originally a native New Yorker, she now divides her time between Raleigh, NC, and Lake Gaston, VA, where she is hard at work on her next novel.
You can click on this button or the book at the top of post that will take you to the author's page for the Giveaways on her site.
The author has been kind enough to offer one book for a giveaway. You really need to read this if you have teenage children or even grandchildren. It just might help you save your sanity. Open to the U.S. only. Good Luck!
Disclaimer: Mary Bearden personally reviewed these products. I did not receive any monetary compensation for my review, just a sample product. All opinions are mine and belong to me solely. My thoughts and opinions may differ from you.