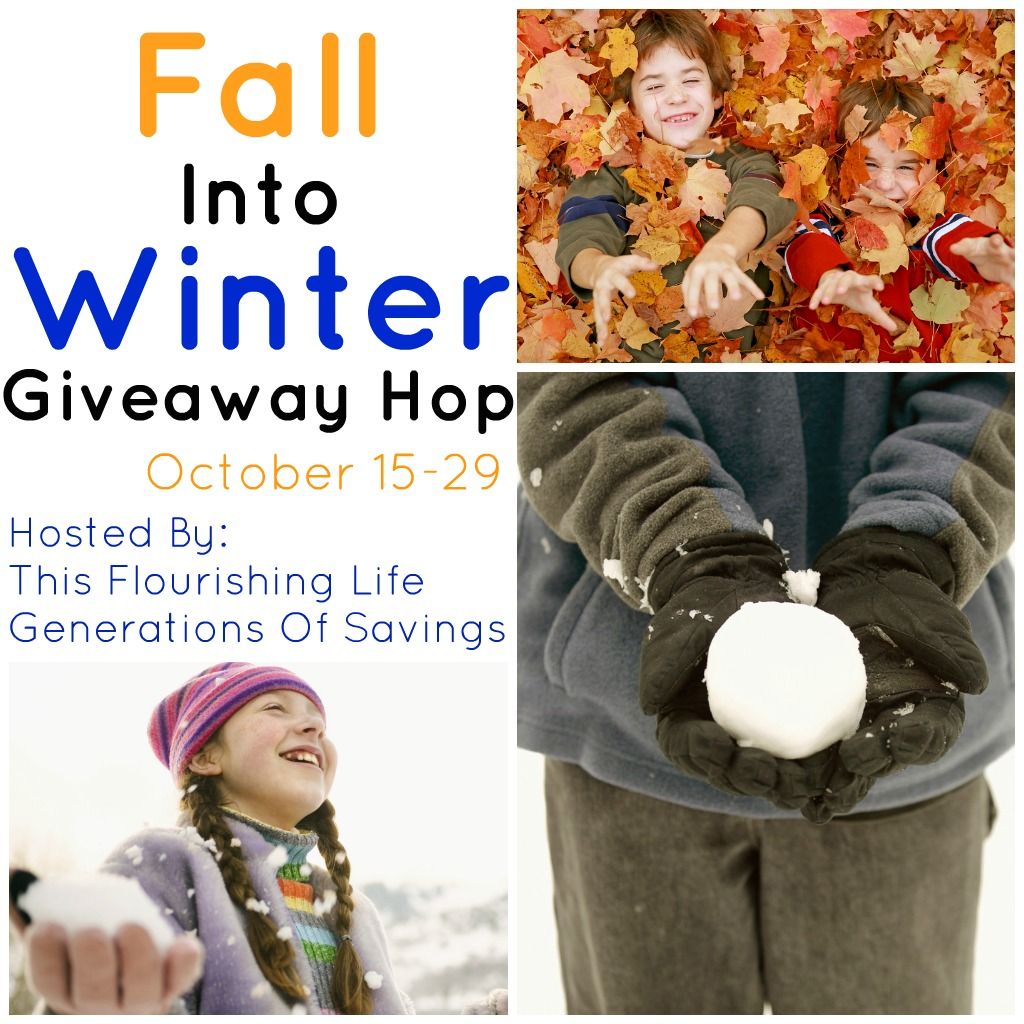 Welcome to the Fall Into Winter Giveaway Hop hosted by This Flourishing Life and Generations Of Savings. This event features items for all of your winter and holiday needs. Each blog participating is giving away a prize or prize pack with a minimum value of $25, and the hosts are giving away four prize packs with a total value of $650+!
Grand Prize:
This Flourishing Life and Generations Of Savings are each hosting grand prize giveaways on their blogs. They are featuring winter and holiday themed prizes for all ages, totaling $650+. Head on over to their sites to enter!
Welcome to Mary's Cup of Tea and to my Giveaway Package that I have put together for you. If you are new to my blog, the following line items that are the prizes are also links to the Sponsor's Spotlight Review.
I did this so you can see or refresh your memory of what the prize is but also because at the end of the RC form, I give extra entries into the giveaway for those who leave a comment on ALL the sponsor's reviews, not just one or two. It has to be on ALL to be fair to each sponsor.
1.) Hammond's Candies value is $50 Gift Certficate/Code
2.) Rockin Green Laundry Soap, 45/90 Loads valued at $14.95
3.) Guylain Chocolates valued at $26.00
4.) PlantLife Soap & Salt Combo Set valued at $17.50
5.) Emerson Pottery Small Loaf Pan valued at $15.50
6.) Himaylayn Salt Lamp valued at $24.99
7.) Tortuga Rum Cake and Jamacain Blue Coffee valued at $32.50
8.) Tree Hut Shea Butter Sugar Scrub valued at $4.99
9.) 2 coupons for Wholly Guacomole Products valued at $13.00 (from me, no review)
10.) The River Book valued at $14.99 (from me, no review, just for your FYI)
Total Value of Package is $214.43
Disclaimer: Please note that the Fall Into Winter hosts and participating bloggers are not responsible for sponsors that do not fulfill their prize, but we will make every effort to help the winner in obtaining it.