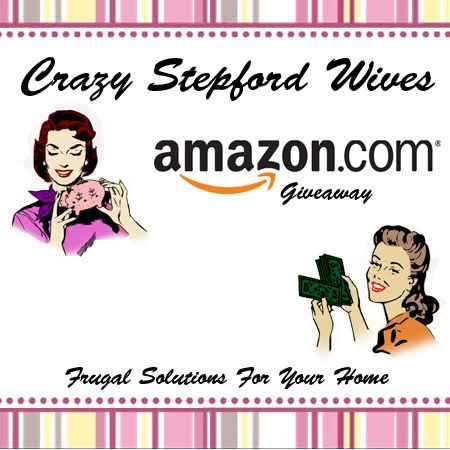 Courtesy of the
Crazy Stepford Wives
Crazy Stepford Wives are proving that you can be frugal in your home, but bear in mind that when you try and be perfect like the 'Stepford House Wives" you may just go a little crazy.
There are 2 prizes of a $100 Gift Certificate for Amazon. Basically $100 to spend on what you want! Open to the U.S. only. Good Luck Everyone! I will be cheering all of you on and I hope one of you wins! I know things are tough right now but hopefully this holiday season will be a little easier for those who are able to win a few giveaways here and there.


a Rafflecopter giveaway
Disclaimer: Mary's Cup of Tea is not responsible for the prizes being awarded. I am only helping a fellow blogger promote her giveaway, it is not my giveaway. Please contact the responsible person if you have any questions or concerns about this giveaway.